Description
Photovoltaic Mono rectangular module with 42 cells 156,75×156,75 mm (6")

IP67 J-box for weather protection

Anti-hail module

Product Warranty: 12 years

Performance warranty: 12 years at 90% – 30 years at 80%

IEC61215 – IEC61730-1 Certificate
Maximize the generation potential of your roof space using Trienergia modules.
The majority of roof areas in the UK are hipped, which means they have irregular faces. This can make it difficult to fill all of the available space on the roof with solar PV modules.

2
Traditional rectangular panels:
2kWp
Utilising the space with Trienergia:
3kWp
1

The additional capacity generated by Trienergia panels filling the roof space results in an extra buck of annual FiT revenue in the south of England. Calculate the extra for your region!
The modules are very versatile and can be arranged in various ways on the roof to maximise the use of space. 0Bills range of Schuco and Schletter clamps are compatible with Trienergia modules.
Our design tool will match your array with the most appropriate inverters, giving you the smartest complete system. String inverters work as normal and other inverters will be compatible depending on the number of triangular modules in your design.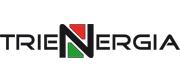 Trienergia is an Italian company which manufactures all their solar panels in Italy. Trienergia is the first photovoltaic modules producer to produce a solution for triangular roofs, with the added bonus of making it look seamless. By using triangular and square panels, their adaptable system means that you can utilize all roof space for your customers. Trienergia modules have been studied and designed from Trienergia after making a careful choice of raw materials and making arrangements with a few producers in the world to start series production.  Join our ZERO Home Bills Community. The best solar panels from NASDAQ, Bloomberg and Fortune 500 listed companies at best price; suitable for all weather conditions. 
Related links to the SolarEdge 300W Smart Solar Panel :