Description
If you have any technical queries about this product or wish to report any issues with the information on this page then please use the
Contact Form
to contact us.
SMA FLX PRO 15 kW solar inverter
Supplier Part No: 139F2105
Weight: 45 kg
Rated Power: 15,000 W
Min PPT Voltage: 435 V
Max PPT Voltage: 800 V
DC Startup Voltage: 250 V
DC Shutdown Voltage: 220 V
Max Input Voltage: 1,000 V
Max DC Power: 15,500 W
Max AC Power: 15,639 W
Max DC Current: 36 A
Max DC Inputs: 3
Has DC Fuses: 0
Connector: Sunclix
Included Connectors: 3
Euro Efficiency: 97.4 %
Transformer: None
IP Rating: IP65
MPPT Trackers: 3
Has Integrated DC Switch: Yes
Warranty: 5 years
SMA FLX PRO 15 kW solar inverter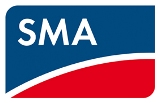 SMA FLX PRO 15 kW solar inverter
SMA from its headquarters in Kassel, Germany, is the world's largest producer of solar inverters and monitoring systems for photovoltaic applications.  As market leader for solar inverters SMA is setting benchmarks again and again: leading-edge efficiencies of 98% and new technology ensures maximum yields and the highest user convenience.
SMA offer a wide range of solar photovoltaic inverters including the SunnyBoy range starting at 1.2kW for small domestic applications through the larger Sunny Mini Central range for small commercial to the 100kWSunny Central products for industial scale applications.
The range includes newly developed lighter and more efficient "high frequency" transformed products (-HF) along with transformless products (-TL).
All inverters support a range of optional display and monitoring accessories for visualisation of the system operation and many models have Bluetooth bulit-in as standard enabling fast integration with these additional products.
See the Full SMA Product Catalogue for full details of the entire range of products.