SMA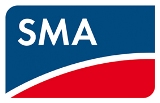 SMA Solar Technology AG is the global market leader when it comes to solar inverters, monitoring systems for photovoltaic constructions and energy storage systems. The devices are manufactured in the inverter factory in Niesetal close to Kassel, Germany. The production from up to four gigawatt at 18.000 square meters is CO2– neutral after the principle of "lean production". It ensures high flexibility, high efficacy as well as low costs. The production is thus perfectly adjusted to individual market and customer requirements. SMA has almost 30 years of experience in solar system technology, and provides the appropriate system or device for every module type and every performance size around the world, whether kilowatt or megawatt.
Product advantages
1. Effectiveness
High efficiency up to 99 % with a broad input voltage range up to 1000 V
High protection class IP65 (outdoor-enabled)
Optional warranty extension up to 25 years
2. Private consumption
Various storage systems available for new or existing systems
Sunny Home Manager as a smart control center and for
intelligent load management
Integrated Storage System: a simple storage solution for new PV-systems
Flexible Storage System: individual selection of storage performance, battery type and capacity
3. Innovation
Innovative and award-winning products ("sehr gut+" ("very good+")
in PHOTON and PHOTON Profi)
Patented inventions for a technological advantage
Extensive quality controls after every production step
4. Flexibility
Modular principle for variable system concepts
Wireless data communication via Bluetooth ®
A broad product portfolio including load management
Filter by price
FILTER BY CATEGORY
Filters:
AC AND DC COMBINED CHARGERS

ACCESSORIES

Accessory Kit

AC COMMERCIAL AND PUBLIC EV CHARGERS

AC Isolator

AC Power Disconnector

AGM Batteries

Air-Source Heat Pumps

Backup Switch

Bags

Base

Battery

Battery and Energy Storage Accessories and Mounting

Battery Inverters and Chargers

Battery Safety Breaker

Battery Shunt

Bicycles

Bifacial Solar Panels

Biomass Boilers

Boilers

Buffer Tanks

Cables

Camping & Outdoors

Camping Lights

Candles and Candle Lights

Caravan Kits

Caravan Lighting

Central Heating Kits

CHARGE CONTROLLERS

Chemicals

Circulating Pumps

Cleaning

Cluster Control

Collectors

Combi Boiler

Combi Boilers

Commercial Lighting

Connection Box

Controls

Cooking Stoves

Current Sensors

Current Transformers & Sensors

Data Cables

Data Logger

DC Fans

DC Isolator

DC String Battery Controller

Decorative and Garden Light

Diesel Generators

Display

DOMESTIC EV CHARGERS

Duo

E-Mobility

E27 Screw Cap

Electric Bicycles

Electric Boards

Electric Boilers

Electric Longboards

Electric Motorcycles

Electric Scooters

ELECTRIC VEHICLE CHARGING

Energy Meter

Energy Storage Mounting

Environmental Sensors

Expansion Vessels

Fireplaces

Fittings

Flow Meters

Fridge & Freezers

Fuel Cells

Gas Boilers

GEL Batteries

GROUND SOURCE HEAT PUMPS

GU10

HEATING AND COOLING

Heat Pump Accessories

Heat Pump Cylinders

Heat Pump Radiators

Heat Pumps

Heat Pumps Radiators

Home Electrification Kit

Hot Water Kits

Hybrid Charge Controllers

Hybrid Inverters

HYDRO POWER

Immersion Heater

Install Boards

INVERTER/CHARGERS

Inveter/Chargers

Kitchen Cookers

Kits and Packages

Lamps

Lead Acid Batteries

LED Bulbs

LED Lighting

LED Light Outdoor/Garden

LED Panels

LED Signs

LED Spots

LED Tubes

Light Bulbs

LIGHTING

LPG Boilers

Maintenance

Meters

Microinverters

Monitoring

Monocrystalline

Mounting Clamps

Mounting Clips

Mounting Rails

MPPT

Multi-fuel

Off-Grid Appliances

Off-Grid Lighting

Off-Grid Pumps

Off-Grid Solar PAckages

On-Grid Solar Kits

ON-GRID STORAGE KIT

On Grid Solar PV Packages

Optimizers

Panel Lights

Panels

Panels and Modules

Pellet Boilers

Polycrystalline

Portable Power Kit

POWER GENERATORS

Pressure and Delivery Pumps

Primus Windpower Accessories

Protection

Radiators

Rail Connectors

Regular Boiler

Regular Boilers

Relays

Remote Control

Roof Anchor - Tile & Slate

Roof Integrated Mounting Systems

Rural Electrification Kits

Safety Breakers

Security and Protection

Semi Flexible Panels

Sensors

Smart Panels

Solar Attic Fans

Solar Cables

Solar End Clamps

Solar Kits and Packages

Solar MicroInverters

Solar Mounting Rails

Solar Photovoltaic

Solar PV Heaters

Solar Roof Anchors

SOLAR THERMAL

Solar Thermal Kits and Packages

Solar Thermal Panels

Solar Tubes and Tunnels

Solar Ventilation Kit

SOLAR Water Pump Inverters

Spot Light

STOVES

Stoves and Burners

Submersible Pumps

Switches

System Boilers

Thermostats

Timers

Trio

TV

Unvented Cylinders

Valves

Vents

WALL MOUNTED

Water and Rainwater

Water Cleaning and Purification Systems

Water Filters

Water Pump Accessories

Water Pumps

Wind-Solar Charge Controller

Wind Accessories and Mounting

Wind Kits and Packages

Wind Power

Wind Power Mounting and Accessories

Wind Tower

Wood

Wood Boilers

Wood Briquettes

Wood Pellets
Quick Contact
Need a quick reply to your questions? Fill the form, we will reply in max 24h.
What our customers say